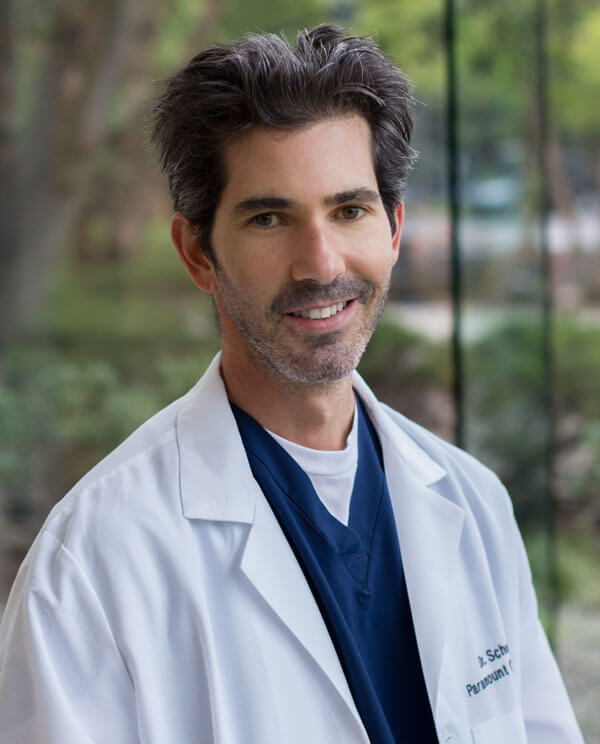 ---
Dr. Schuessler is a board-certified Oral Surgeon with extensive surgical experience.
---
---
Education / Experience
---
Dr. Schuessler is a board certified, dual-degree Oral & Maxillofacial Surgeon licensed to practice both medicine and dentistry in the state of New York. Dr. Schuessler completed his undergraduate studies at the University of Florida. He continued his training at Tufts University School and Dental Medicine. Afterwards Dr. Schuessler trained at one of the busiest Trauma I centers in North America for 6 years, where he treated not only outpatient oral surgery patients, but also extensive trauma patients. During his lengthy training at Kings County Hospital Center / SUNY Downstate Hospital, Dr. Schuessler spent a year training on the General Surgery service where he rotated on various surgical specialties, including vascular, trauma, general surgery, plastic / reconstruction and transplant. During his residency in Oral & Maxillofacial Surgery, Dr. Schuessler performed various surgical procedures, such as dentoalveolar surgery, advanced bone graft, maxillofacial trauma, benign tumor resection, and dental implants.
Currently Dr. Schuessler stays up to date with the latest information and advances in oral surgery & implant dentistry. He attends multiple national courses and recently completed the Misch Implant Institute courses II,III,IV.
Dr. Schuessler was awarded Chief resident during his last year of training. He presented a poster at the 2014 American Association of Oral and Maxillofacial Surgeons Annual Meeting. Dr. Schuessler is also a provider of pediatric cardiac life support and adult cardiac life support.
---
Certifications
---
After completing his residency training, Dr. Schuessler wanted to provide the highest standard of care to his patients. He completed the requirements necessary to become board certified by the American Board of Oral and Maxillofacial Surgery. The board certification process is a very demanding two year process which includes a rigorous written qualifying exam followed by a very comprehensive oral examination. This achievement demonstrates that a surgeon has achieved the highest level of clinical proficiency and knowledge in our field.
---
Memberships
---
American Board of Oral & Maxillofacial Surgeons
American Association of Oral & Maxillofacial Surgeons
Second District Dental Society
New York State Dental Association
American Dental Association
---
Interests
---
In his spare time, Dr. Schuessler enjoys playing golf and is an avid snowboarder with his wife, Brooke.